Welcome to the online world of YOGA ON TAP! 
The world's 1st mobile + online BEER + YOGA studio offering programs that combine 3 of our favourite things – FITNESS, BEER + COMMUNITY!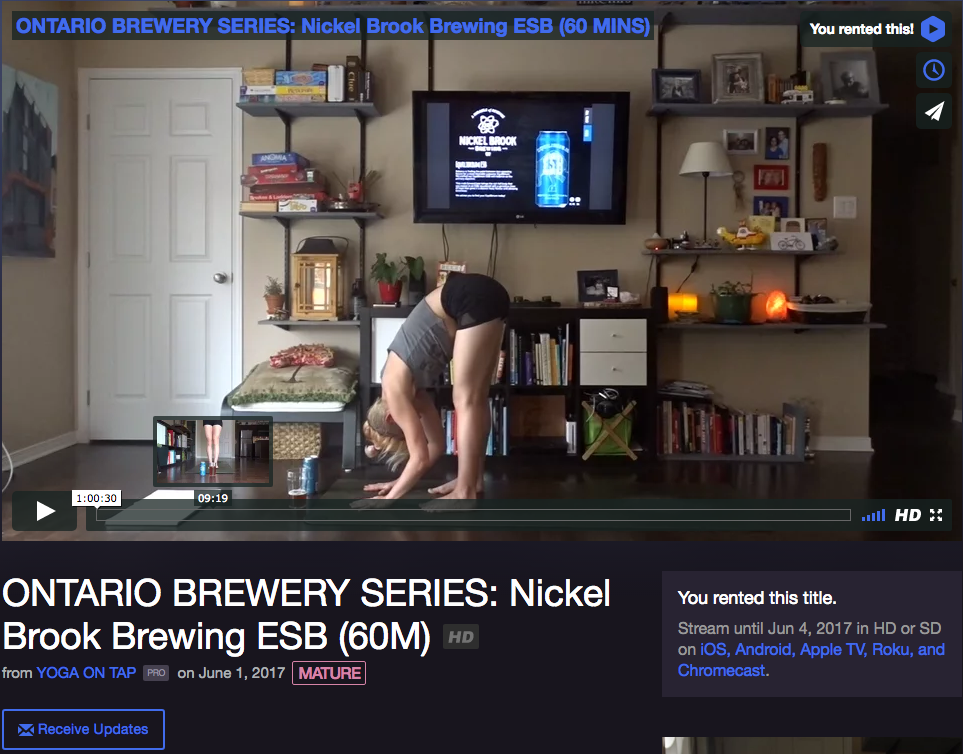 Since 2015 YOGA ON TAP has been combining fitness + beer through fun community programming to create a conversation around physical + mental health, encouraging participants to make them both more of a priority by making choices + taking responsibility.
So much of our stress + poor health is caused by the choices we make + things we prioritize as "most important" in our day to day. We have millions of choices available to us, something that can easily become overwhelming because we aren't always certain about which one is correct. Similarly, with a spike in the craft beer industry, there is now a craft brewery around every corner in most large cities + at least one in close radius for more rural locations! That is too much awesomeness to experience, especially if you don't know the difference between a lager and an ale or ESB from Pale Ale. Where to start?
Based out of Ottawa, Canada, we are excited to share our products + services with you through VIMEO and ETSY so you can experience the health + happiness that comes from practicing an active + balanced lifestyle from anywhere in the world! Free yourself from physical tension + mental clutter so you can mindfully enjoy the things that matter most!
So what are you waiting for? Grab a beer, your yoga mat + let's practice! We'll be uploading only a few number of online programs to tune into at first but with your support this can grow not only the # of classes available but also our goal of one day opening our own studio! Currently pre-ordering for women's tanks and men's tshirts.
With gratitude,
#YOGAONTAP
cheers@yogaontap.ca
---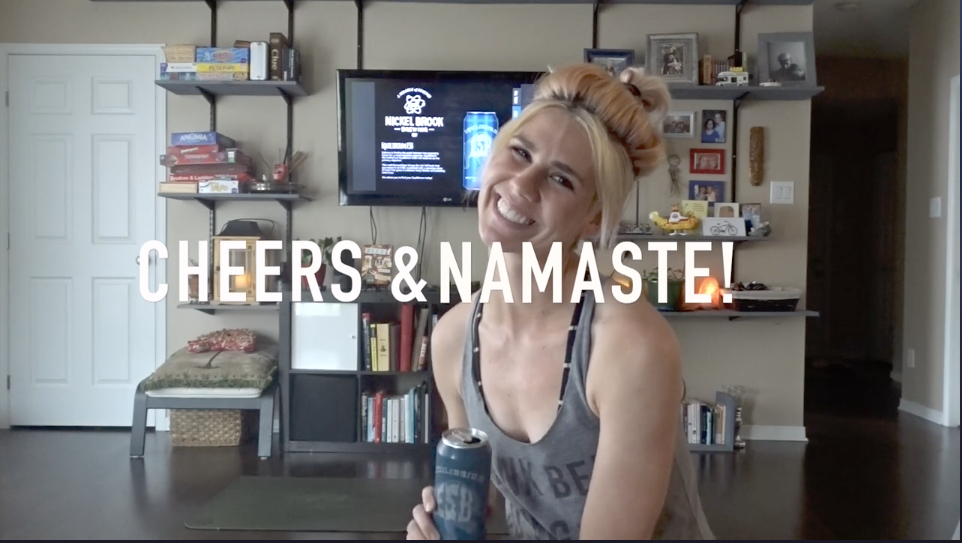 WATCH OUR TRAILER HERE
https://vimeo.com/ondemand/yogaontapocbs01/219884133?autoplay=1
ONTARIO CRAFT BREWERY SERIES
SESSION 1 NICKEL BROOK BREWING 


Equilibrium Extra Special Bitter
60 minutes
$10 via Vimeo On Demand
BUY OR RENT HERE













---
PARTICIPANT GENERAL INFORMATION
Whether you join us online or out in the Ottawa, Canada community at one of our live events, YOGA ON TAP is about taking a pause to connect to the awesomeness in the moment before you. Your beer, your health, your happiness, your connection to anything that comes up in between – this is what we focus on during our online programming.
All of our classes, unless otherwise specified, will be VINYASA FLOW based, meaning we'll be linking movement, breath + beer drinking on a continuous basis throughout the practice, taking a few pauses throughout before ending on our backs with our relaxing resting pose. We begin with a seated meditation to guide you through our mindful beer tasting process before moving to our feet to energize and focus through a strong grounding practice that challenges you to slow down so you don't miss any steps. Leave feeling connected to your beer and the brewery and your physical and mental health balanced.
We open with our ONTARIO CRAFT BREWERY SERIES, showcasing the most unique and industry changing brews from around Ontario, helping you get to know more about the breweries who make them. Stay tuned for new sessions each month, a different brewery, a different beer, and always, a new experience.
Your support through purchasing our online sessions allows us to continue to strengthen our programming and fuel our future goals for growth. With more thumbs up and cheers than you can imagine, we salute you!
If you are interested in getting involved or wish to provide feedback on how we can make our programming more accessible or inclusive for participants please contact us at cheers@yogaontap.ca 
PARTICIPATION DISCLAIMER
Please consult with your physician before beginning any exercise program or drinking alcohol. By participating in this exercise, you agree that you do so at your own risk, are voluntarily participating in these activities, assume all risk of injury to yourself, and agree to release and dischange YOGA ON TAP, it's TEACHERS, and any related BREWERY from any and all claims or causes of action, known or unknown, arising out of YOGA ON TAP's negligence.